Catherine is a real renaissance woman. Not only is she a talented homeopath and intuitive healer, but also a fantastic life and business coach. She has a real gift for seeing the whole picture and then helping you to piece everything together enabling you to make dramatic changes with just a few simple and easy shifts in perspective. She has been invaluable in helping me get clear on which direction I want to take my life and business. Thank you, Catherine!!
Cyndi Bates
Catherine has helped me immensely in the last three years with ongoing monthly hormonal niggles that I have struggled with for much of my life. I had spent a lot of time and money trying to resolve using traditional western medicine with very little relief. Catherine is incredibly intuitive and really hit the nail on the head. I felt a change within the first week! I highly recommend her to anyone as she is so caring, intuitive and has an amazing skill set with her life coaching. She offers such a holistic focus to resolve any issues and health complaints you would like to heal.
Sandy Coull
Catherine Bullard is an excellent coach. I would highly recommend consulting with her. I went to Catherine seeking to find joy and happiness in all aspects of my life, and she provided me with the tools and strength to do just that. She was kind, always understanding, easy to open up and speak with. Now I've completed my sessions with Catherine, I feel stronger in myself, and I feel I can always find happiness when I want to.
As well as a life coach, she is an incredible homeopathic practitioner and well versed in a variety of areas which will benefit anyone looking for insights into a path to health and happiness.
Gabby Mello
I suffer from anxiety attacks but the right homeopathic remedy calms me down and relaxes me so I can think rationally and deal with any situation. I also quite often suffer from colds and hay fever. Homeopathic remedies relieve these symptoms quickly without side effects and I feel so much better and able to function normally again. Catherine is amazing at selecting the right remedy for me every time. I'm very grateful to know I can rely on her to have me feeling well again so quickly.
 Meg Cussen
I've seen Catherine on multiple occasions and she has provided amazing remedies that have helped me with allergies and sinus issues as well as energy levels and hormonal imbalances. Catherine developed effective treatment plans using remedies that actually fixed my ailments – as opposed to drugs that just temporarily suppressed my symptoms. Catherine has also provided dietary advice to help me manage my allergies and improve my well-being. She's professional, friendly and incredibly knowledgeable – I couldn't recommend her highly enough!
Steph Melilli
Over the past couple of years I have had several individual consultations with Catherine Bullard for health issues and coaching in personal and business matters. Also, I have attended her workshops on accessing personal power and connection.  In each of her sessions she has provided practical, usable and 'no bullshit' techniques that I have found of huge benefit in dealing with issues as they arise.  This grounded, no fluff approach works very well for me as we have to live in the world as it is and deal with what comes our way.  An added bonus is that she cuts through any excuses I may have used to mask the real issue.  This saves time and effort in the long run by reaching the core issues quickly and efficiently.  All in all it has been a very useful and rewarding experience and I will continue to consult as the need arises.  Thanks Catherine.
Jane Offer
I recently had a coaching session with Catherine. It was just what I needed and in no time at all Catherine had me seeing things more clearly and getting on with what I needed to do to steer myself more confidently in the right direction. Her 'anything is possible' approach and vibrant energy transferred across to me easily and I was able to move forward with determination and strength. I'm very grateful to her. Thanks Catherine!
Ruth Marr
My new job had escalated the worst aspects of Menopause symptoms into a huge problem quite suddenly….
It's hard to describe how quickly and thoroughly the homeopathic remedies kicked in to relieve my menopause hot flushes, and the amazing change in my state of mind and attitude to my problems. I was able to make coherent decisions again which resulted in my starting my own business. I could not recommend Catherine highly enough.
Leonie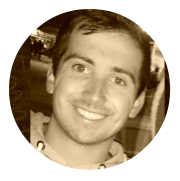 Visited Catherine for both sports injuries and travel health advice. She was incredibly helpful and her remedies worked really well. Cheaper than a physio and I would highly recommend her!
Peter 
Catherine Bullard has been part of my life for many years now. I am totally satisfied with the service which I receive. Catherine is always available to assist, especially in times of emergency. She spends a considerable amount of time delving into symptoms, possible solutions and finding the most appropriate remedies. She is very easy to talk to; a really good listener; and extremely professional.
Margaret Gearon
My son injured his shoulder just before the State Basketball Camp. Catherine began homeopathic treatment the day before it started. On the first day he couldn't lift his arm. A chiropractor (on the camp) diagnosed severely injured A-C joint and said "Even with treatment he will not improve this week." The next morning after the homeopathic remedy he had complete movement in his arm and required no further remedies from Catherine, and did go on to make the State team.
Catherine has a very detailed, careful and professional approach to homeopathy and I recommend her to anyone.
Karen Pearce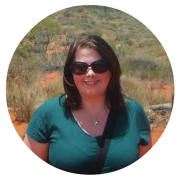 I recently did life coaching with Catherine. She assisted me in finding the motivation to clear out a spare room and make better use of it. However, her coaching took me so much further than just clearing out a room. Catherine helped me to see my every day life differently and to actually recognise the motivating factors behind what I enjoy doing and what I feel obligated to do, which allows me to better decide where to invest my time. I have seen very tangible results so far and have started to take my life in the direction I want it to go.
These coaching sessions have helped me so much more than expected, they have been life changing.
Meg Cussen
Catherine is a fantastic Life Coach. She provided me with the tools to identify what makes me happy, to realise my potential, and to understand what challenges me. It was a wonderful experience.
Drew Chisholm
I'm absolutely amazed with what I have achieved, the shift that has happened during the 2 months of life coaching. I feel empowered and inspired to continue my journey, and thanks to Catherine I'm now the proud owner of my own yoga business "Natural Motion Yoga". Catherine is very passionate about life coaching and has gently but steadily guided me through the process and wow what a process!! Can highly recommend it to anyone who is ready to have a closer look at their life – you will be amazed too
Kirsten Casey
Having a German background and being familiar with Homeopathy over 30 years, I was happy to find an experienced homeopath like Catherine. When planning to go on a trip to Argentina, Peru and Brazil I knew I had to take precaution in regards to 'adjustment to change' and 'exposure to several possible problems'. I'm back healthy and sound, didn't have one health challenge to overcome thanks to Catherine's advice and homeopathic remedies, she had individually put together for me, and adjusted to the countries I would travel through. So thank you very much, Catherine, I'm very grateful for the consultation with you.
Petra Stampfer